The Approved provider, Director and Educators of Daws Road Early Learning Centre extend to you and your child a warm welcome. We hope that you and your child will feel happy and secure in the Daws Road Early Learning Centre environment. We also hope that you will take an active part in its planning and operation. You can do this by offering ideas and suggestions and or participating in activities. We would like you to feel free to visit the Centre at any time.
The approved provider, Alexandra Hands, known as Sandy has worked in the Childcare Industry since 1975 and holds a Childcare Certificate from the Dept of Further Education TAFE. Sandy operates the family run business which includes Unley Early Learning Centre and Daws Road Early Learning Centre. Sandy is a mother of two adult children and grandmother to three boys, and has been involved in various committe's in the Childcare Industry and the community at large. Her considerable experience in Childcare has been gained over an extended period in a range of demanding jobs. She has extremely high standards and places considerable emphasis on Team Building and Quality Care, and a commitment of providing high quality Facilities and a Healthy Environment. Sandy believes in providing a happy family atmosphere at the Centre, and close relationships with the staff and families in the Centre.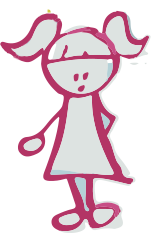 Director - Rhianna Hedley (Sandy's daughter) has worked in the child care industry since 2001 and has a Diploma in child care and has completed her Bachelor of Early Childhood Education. Rhianna is a mother to three boys and step mum to a young adult.
Rhianna has been a Director for the last twelve years and is committed to providing a Quality curriculum within the context that learning and play should be fun.
Educators have one of the following qualifications:
Bachelor in Early Childhood
Diploma in Children's Services – or equivalent
Certificate 3 in children's services
We look to employ Educators who are professional and have a strong commitment to caring for children and who have enthusiasm, energy and alertness to observe children in all situations. Educators are encouraged to attend professional development trainings to achieve awareness regarding new or updated standards. Educators are an important source of information. We also regulary host work experience and university students as part of our commitment to high standards within the industry. Photos of all our staff members are located in the foyer of each of our centres. Educators have police clearances, first aid, asthma and anaphylaxis training.